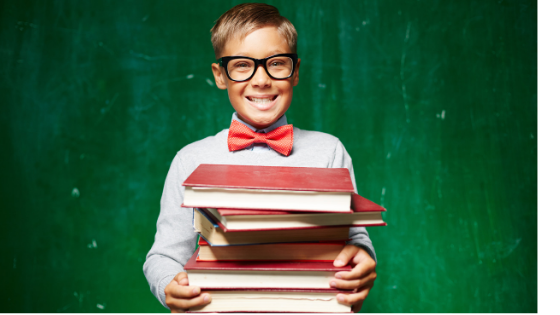 Homeschool Resources I Love: Reading and Writing
Homeschool Resources I Love: Reading and Writing
This post contains affiliate links. By clicking on the link, I may receive a small compensation at no extra cost to you. Please click here for full details on my Disclosure Policy.
Language Arts encompasses so much. You have reading, writing, grammar, spelling, phonics, vocabulary and more. I think this is the one area where my curriculum has changed the most over the years. I will share the various language arts resources we have used.
In this part of my series Homeschool Resources I Love, I will share my favorite reading and writing resources. If you want to read my previous post Homeschool Resources I Love: Math Edition, read it here.
Reading Resources
Reading A to Z and Raz Kids
I learned about Reading A to Z and Raz Kids programs when I taught in public school. Both are very useful programs to help your child build good reading skills.
Reading A to Z includes lesson plans that guide you on what to do before, after, and during reading. For the lesson, you print out the book. My kids were able to highlight sight words, challenging words, or parts of words in their printed books.
It is a good program though a little pricey. Parents need to do a lot teaching to get the most out of the program.
Raz Kids is the online version of Reading A to Z. Kids go online to read the books. They take quizzes after they read the book. Parents can view their child's scores in the parent section. Kids also do further assessments where they record themselves reading a book so you can hear them reading.
I enjoyed both programs, but my kids were quickly reaching the end of both programs reading levels. I needed to find other options.
Reading Eggspress
Reading Eggspress is an online reading program we have been using the last two years. I love it! Kids take a placement test, and it assesses what level they are currently at and places them accordingly in the program.
The kids work on a series of books for each level. The books focus on a particular genre or subject and a certain reading skill.
The flow of the work is as follows: Pre-reading activities, read the story, and take a quiz. You can also print out worksheets that go with that lesson for kids to continue working on a particular skill after they finish reading.
I can go on my parent dashboard and see each child's progress. It is great!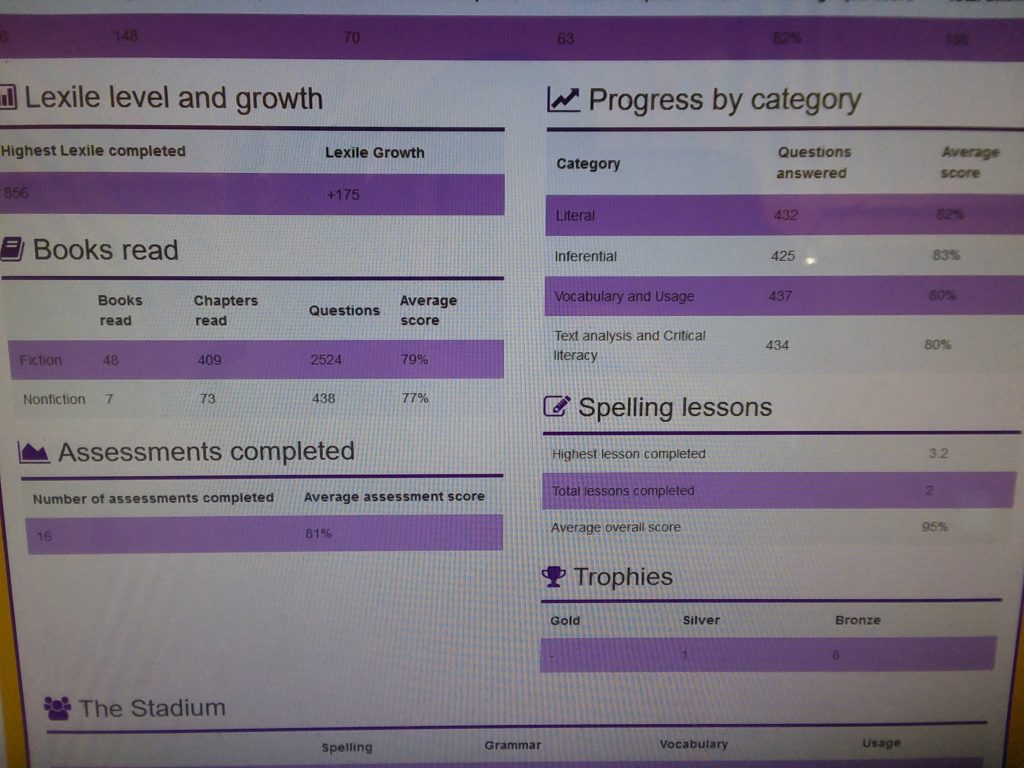 Reading Eggspress is the older kid version for kids that can read but need to work on comprehension.
Reading Eggs is the younger version which builds phonics and sight word skills for kids to learn to read. The company is known as Reading Eggs, though.
The great thing is Reading Eggs offers a Free Trial. If you are interested in learning more and starting a free trial click below.
EdHelper
If you read, Homeschool Resources I Love: Math Edition, you know I mentioned EdHelper there, too. I also use it for reading that is why the subscription price is well worth it to me.
EdHelper can be used a few ways in reading. I use it to practice various reading skills like cause and effect, making inferences, and story sequencing. I print out short stories with questions that focus on that topic.
Another way I use EdHelper is to download chapter questions, quizzes, and vocabulary for a book. They have a long list of books to choose from which is so cool. It says a lot of planning time.
If you have younger kids, there are plenty of resources that work on letters and phonics skills. Plus it has easy stories and books for your child to practicing reading.
It is a useful resource to help with reading.
Teachers Pay Teachers
I know I've mentioned this resource before, too. I enjoy it, though. Teachers Pay Teachers has a plethora of reading resources that other teachers have put together. Pick a book or reading skill and you are sure to find resources someone has created. Some are free, and some are very reasonably priced.
I have used this site several times to download reading units on certain books like Wonder, Tuck Everlasting, and Frindle.
Writing Resources
Writing with Ease
I used the Writing with Ease series with both of my kids. It is put out by Well-Trained Mind Press. It is a classical education approach to writing.
The books focus on quality literature as a model of good writing. Kids begin with copy work and move on to narration and dictation. The lessons are scripted and provide ways to help your child.
Both my kids were writers at a young age and were working on stories in their free time, so I needed to include other writing resources into our homeschool.
Writing Strands
Writing Strands is interesting. It is a pretty independent program for kids to use. So if you are looking for something your child can do on their own, this program may work for you. It isn't the most challenging program, but it does help build writing skills.
Kids are expected to work incrementally through each chapter. Each lesson builds on the previous day's work. At the end of the chapter, the final assignment ties everything together that was worked on throughout the week.
You can click below to take a look at level 2 which is for kids around 7 years old. #affiliate link
Writing with Skill
The Well-Trained Mind Press also publishes Writing with Skill. It is the next step after the Writing with Ease program. It is designed for the middle school years.
My daughter has used this program. At this level, kids are developing writing skills for content areas like history and science. Children also learn how to analyze literature and write research papers.
Writing with Skill is challenging. It expects kids to begin working more independently. Parents are given instructions to help their child on assignments. I think kids will get a thorough instruction in writing by using this program.
The Creative Writer
The Creative Writer series is another set of books for the middle school years. We moved to this because my daughter loves creative writing. These books are perfect for developing writing skills such as dialogue, setting, character development and so much more.
Not only does the book coach kids through developing their creative writing but also for poetry. Kids learn different poetry styles and work on their own.
Click the image below for a closer look. #affiliate link
If you have a writer in your house, check this series out.
Institute for Excellence in Writing (IEW)
Last spring, my son began using this writing resource. He needed something that gave a specific formula on how to write. This writing program was the answer! It is quite expensive, but it is SO worth it!
The lessons are in video format. The kids watch a lesson on a particular writing topic. It might be something like outlining or story sequencing. The lessons provide detailed instruction and guided practice. Students understand what is expected of them before they are asked to try it on their own.
After the lesson, children have a writing assignment. They are given a checklist to use while writing. Each list contains different stylistic techniques to help kids create better writing pieces. The checklist also provides parents with a clear way to assess their child's writing.
My son became a more CONFIDENT writer and a much BETTER writer since starting this program.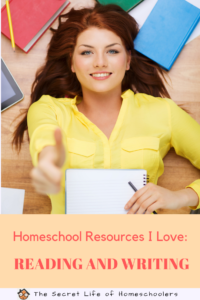 As you can see, we have used a variety of reading and writing resources in our homeschool. Each child has had different needs. I have had to use trial and error to find what works. Maybe one of these resources will be useful in your homeschool.
What are your favorite reading and writing resources?
Happy Homeschooling!
Please follow and like us: