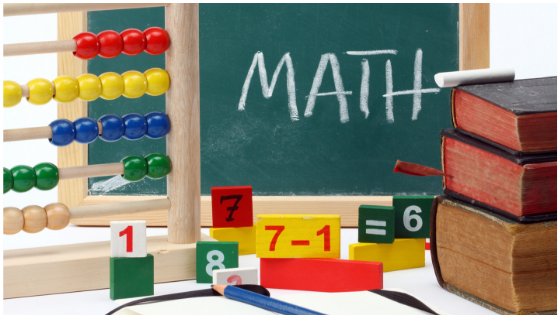 Homeschool Resources I Love: Math Edition
Homeschool Resources I Love: Math Edition
Math. I know many of you just groaned. I can't say I blame you because I'm not a math person, either. My kids are pretty good at math and don't dread it. I am glad for that.
I have found some useful resources to use in our homeschool that I wanted to share with you. Maybe you can find something that will help your kids with math.
Math Curriculum
We have used two primary math programs over the years. Both I have loved, and both have worked for my kids. The first program we used is Primary Mathematics, a Singapore method.
Primary Mathematics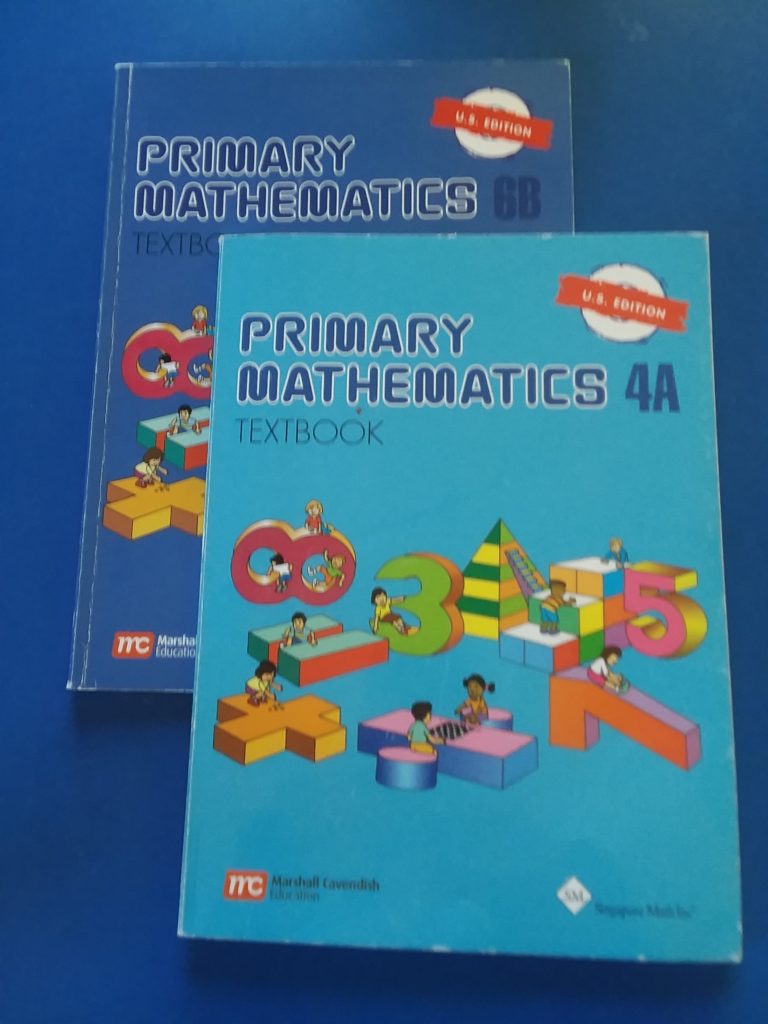 I chose Primary Mathematics U.S Edition because it was a rigorous math program and took a mastery approach. The concepts move from concrete to abstract. Kids need to master concepts before moving on to the next. The problems are challenging and focus on building mental math and word problem skills.
Both my kids are very good at math. When I began homeschooling them, this was the only math program that was a fit. Most math programs I would need to buy materials a year and a half above their grade level. Not the case with this math program.
Pros:
A solid and rigorous math program for students who are good at math.
Builds mental math skills.
Mastery approach.
Great for students that may get into the STEM fields.
Cons:
May not work well for kids that need a lot of repetition and daily review of previous concepts.
It is a challenge finding an appropriate math program if you decide to switch. I have found this program is about a grade and a half above other math curricula. It also doesn't cover some topics other programs cover such as probability and roman numerals.
In this program, parents need to be heavily involved in teaching math. If you lack confidence in math, you may have a hard time as your child progresses through the levels. Some of the extra practice books give answers but don't provide solutions. I admit, I almost lost my mind on some of the 6th-grade problems. They have tough word problems.
I loved this program because it was challenging for my kids, and they are great math students because of it. I love the focus on mental math strategies and word problems.
Math-U-See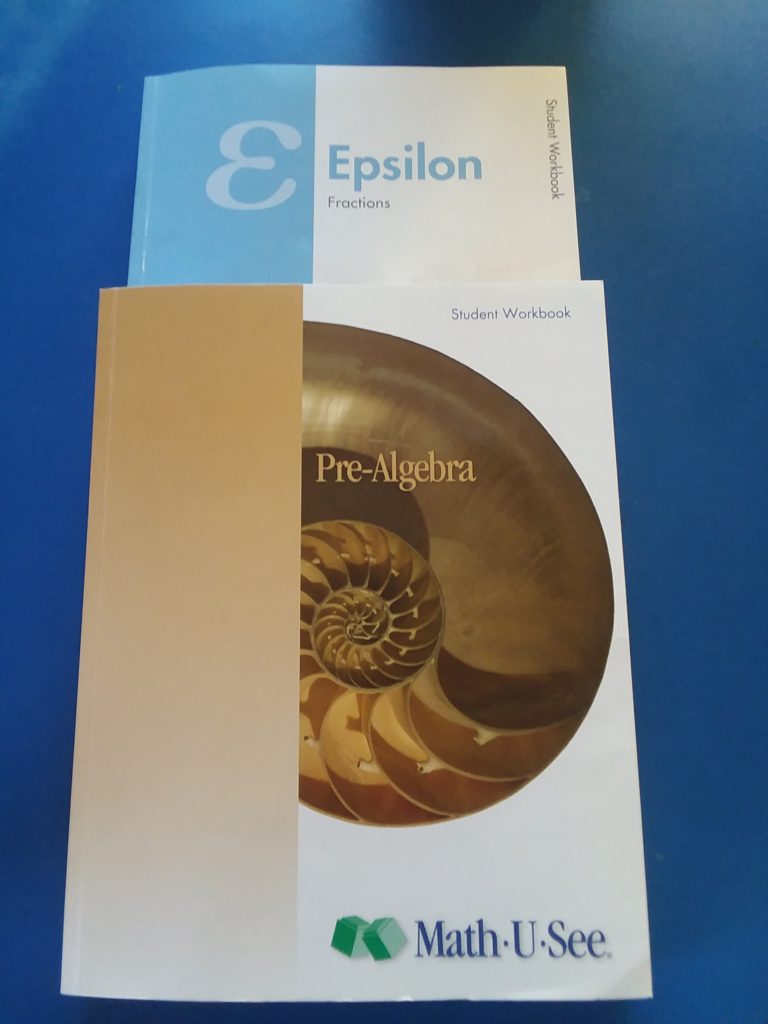 We are currently using Math-U-See. I made the switch for two reasons.
My daughter finished the Primary Mathematics program. It only goes to level 6.
By the time my son reached the 4th level of Primary Mathematics, he needed more repetition of previous concepts than the program offered. It was a struggle and time consuming trying to make up daily review worksheets for him.
I chose Math-U-See for many reasons. I was able to find a good starting place for my kids in this program. As I said, Primary Mathematics is challenging and hard to find a program to move into.
I also like the approach to teaching each concept. It is broken down in a way that makes it easy for kids to learn and remember.
Pros:
I like it is a mastery approach like Singapore math programs.
I love that it provides a built-in review of previous concepts.
It has as much practice as your child needs. If you need more than the book has, you can use the worksheet generator on the website to make more.
I love the hands-on approach with manipulatives, and it is very visual.
There is a video for each lesson which my kids and I watch together. The videos are very engaging for my kids.
It provides math levels up to Calculus.
Cons:
For my kids, the Application and Enrichment section isn't challenging for them. At least, it isn't yet.
I haven't found any other cons, but we are still new to the program.
Overall, we ALL love this program. My kids enjoy this approach to math. They find the explanations easy and taught in a way that makes them understand why they need to learn it.
I will add that I did buy Saxon Math for my son. I knew it was a spiral program. I figured it would provide a lot of review and take things slower. I know many homeschool families use it.
He took the placement test, I ordered it, and when it came I looked at it. Unfortunately, it went right back in the box. It wasn't at all challenging, compared to what he was used to. There WAS review. It was too much review. I wanted to like it because so many people use it, but it wasn't going to work for us.
Resources to Supplement Our Math Program
Doodle Math
Doodle Math is an app. When it first came out, I bought the app and was good to go. A few years later they changed it to a subscription program. I was grandfathered, but eventually, the app stopped updating. I feel it is worth the subscription, though.
My daughter loves this app and still uses it. Your child takes a placement test and then it provides brief lessons and practice of math concepts. It continually tracks your child's progress and sends you reports on how they are doing.
It is challenging and progresses slowly. Your child doesn't move on until he or she has mastered a concept. It also provides some fun review games on their math facts. Kids are rewarded along the way for their successes.
It is a great program.
Another offshoot of this app is Doodle Tables. It provides fun practice of multiplication facts. Both my kids loved using this to practice their facts.
Prodigy
Prodigy is another math resource we use in our homeschool. We use the free version of this. We play it on the internet but you can also download the app. Kids take a placement test for this program, too. It takes a while to get through, but it does a good job placing kids where they need to be.
My kids love this. It is very engaging, and it is more like playing a game than doing math work. I have a hard time getting them off because they get so immersed in the wizarding world of the game.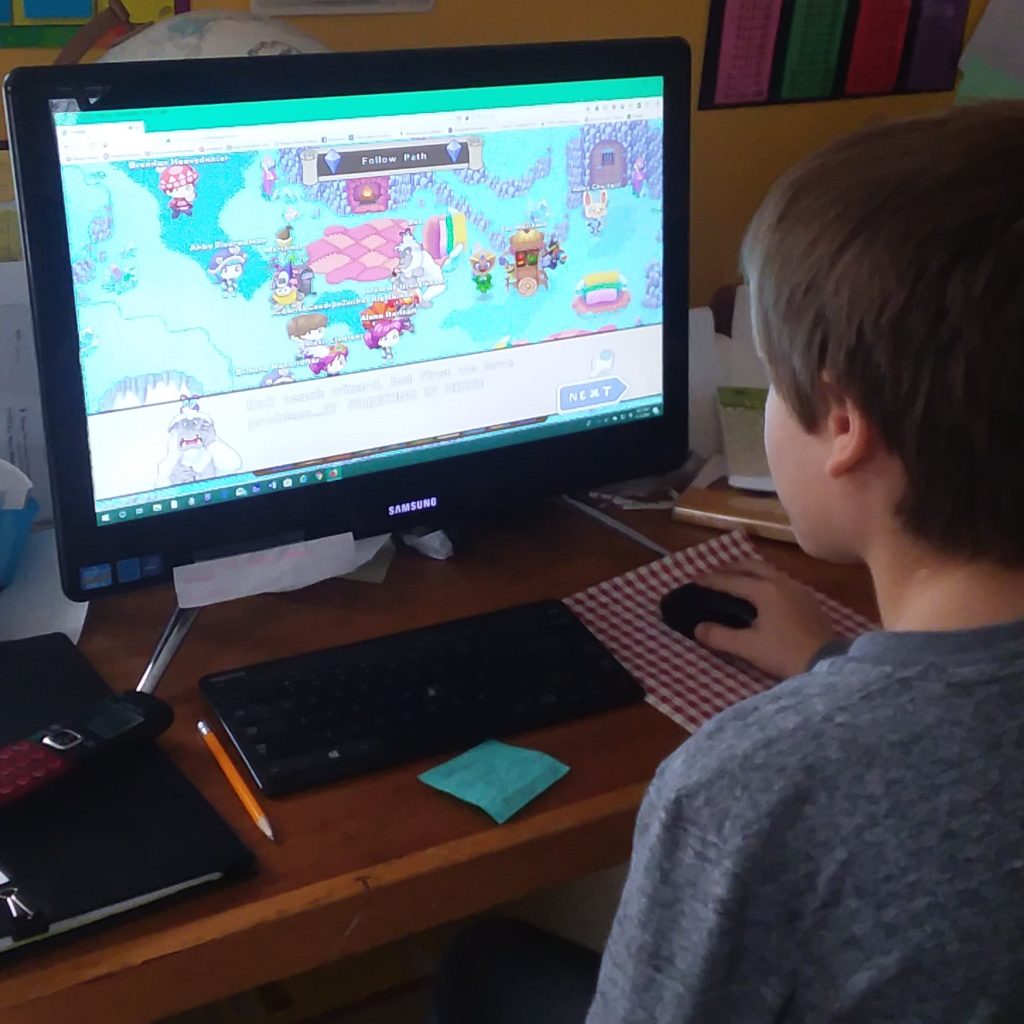 Splash Math
Splash Math is an app you can download. It does cost money. You can buy it for a specific grade level or purchase it to unlock all levels. It covers grades K-5.
The program adjusts according to the needs of your child. It also allows you to choose a topic for your child to work on. If they need to practice measurement, they can click on the measurement section and work on it.
My son used this app. He preferred it over Doodle Math. I would assign him an area I wanted him to work on, and he would go work on it.
Khan Academy
Many have heard of Khan Academy. I specifically signed up to use it as a math review tool. It is free to sign up which is nice. My kids have gone on and watched videos on a topic they needed to review. I like how the site provides video instruction and practice to reinforce the concept.
If you wanted to use it for math, it does provide sequential lessons and practice. You may want to supplement it with other resources, too.
Ed Helper
I use Ed Helper in our homeschool. It provides helpful worksheets and resources for more than math, but I will share how I use it in math.
With Ed Helper, you can make up worksheets on any topic. I also use it to print out file folder games and to set up practice stations for my son. It is a great way to practice or revisit math concepts.
I really love this site and have been using it for 10+ years. I used it when I was a teacher in public schools, in my preschool, and now I use it in my homeschool.
It is worth the membership. I think I pay $30 for a three-year plan which saves the most money that way.
We also use other math resources in our homeschool. We love to play games to review. Take a look at 5 Fun Math Games to Include in Your Homeschool.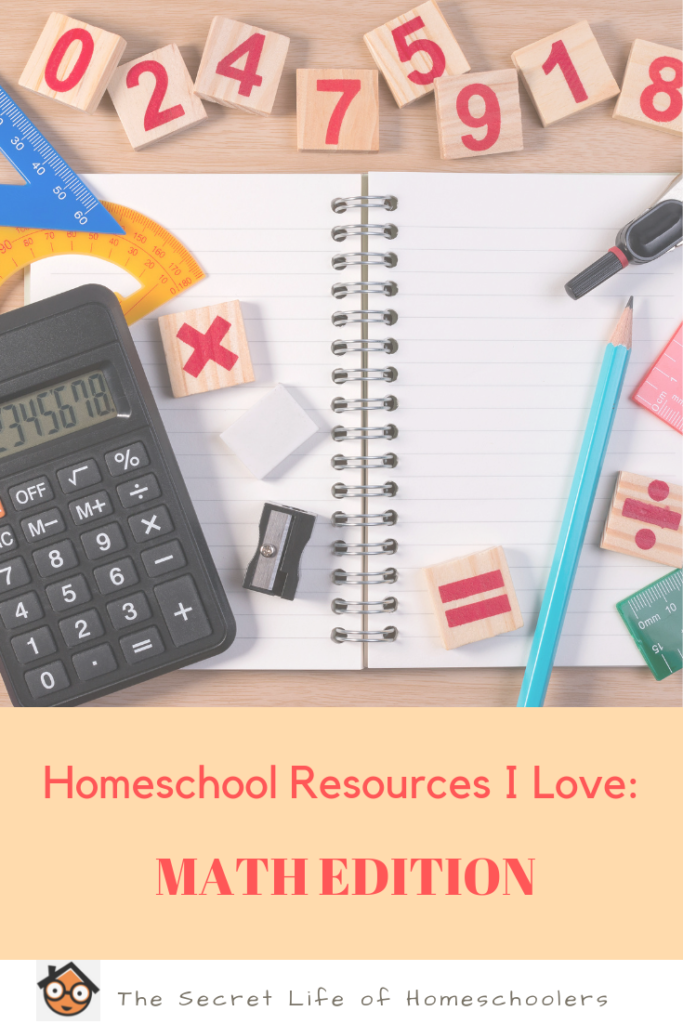 These are the math resources we have used in our homeschool. There are so many resources out there. I love finding new ones. Hopefully, some of these may help you.
What do you use for math in your homeschool? Share your resources in the comments.
Happy homeschooling!
Please follow and like us: